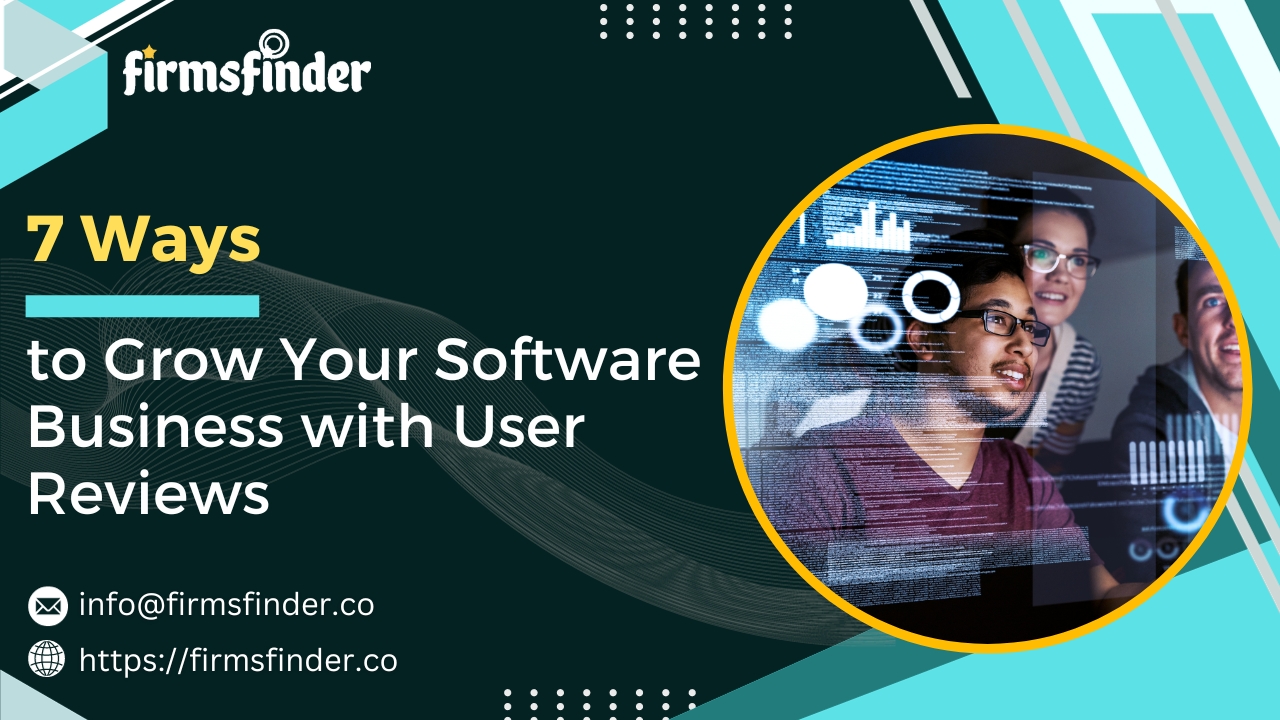 7 Ways to Grow Your Software Business with User Reviews
User reviews have become crucial to the success of internet businesses in general, and this is also true for the software sector. User reviews are crucial in the cutthroat world of software business development since they can make or kill your company. They foster trust, offer insightful information, and have a big impact on decisions made by potential clients. This post will look at seven practical strategies to use user reviews to expand your software company.
Strategies for Maximizing User Reviews in Your Software Business Are:
1. Utilize User Reviews for Product Improvement
User comments are a treasure of information. Observe what consumers are saying about your software carefully. Determine reoccurring problems, ideas, and pain areas. Utilize this knowledge to continuously improve your product. By responding to user complaints, you not only improve the functionality of your product but also show that you care about your users' needs.
2. Enhance Credibility and Trust
Positive user reviews serve as recommendations from actual users when potential customers visit your website or app store page. They foster confidence and trust in your programme. Ensure that reviews are widely posted and encourage happy customers to leave them. The more favorable evaluations you have, the more probable it is that new consumers will pick your programmer over that of your rivals.
3. Leverage Social Proof in Marketing
User reviews are an effective kind of social proof for your marketing initiatives. Include quotes from ecstatic reviews in your marketing collateral, landing pages, and email campaigns. Prospects are more likely to test your programme if they discover that others have had success with it.
4. Build User Communities
Reviews are more likely to be left by active users. Create a forum or social media group to host a community centred around your software. Encourage people to submit feedback, ask questions, and share their experiences. This encourages a sense of belonging among your consumers while also producing more reviews.
5. Respond to Reviews Actively
Engagement continues after the review has been completed. Spend some time answering to favourable and unfavourable comments. Thank users for their input, respond to their issues, and provide fixes. Positive reviews can be generated from bad ones by proving your dedication to client satisfaction, which will also help you maintain connections with your user base.
6. Monitor Competitor Reviews
Keep an eye on what your rivals' customers are saying. What praise or criticism do their users receive? You can use this information to find market gaps and chances to outperform your competitors. Make sure your product excels in any areas where people are frequently unsatisfied with your competitor's software company if that feature is there.
7. Implement a Review Management System
It can be difficult to manage user evaluations, especially as your software business company expands. To simplify the process, implement a review management system. These tools enable you to keep track of reviews from numerous platforms, give rapid responses, and assess sentiment and trends. This data-driven strategy guarantees that you base your decisions on user input in an educated manner.
Conclusion
User reviews are a key factor in the success of your software product in the world of software company. They are more than just a representation of your product. You may utilize user reviews to expand your software business by actively engaging with users, utilizing social proof, and using feedback for ongoing improvement. Take use of this priceless resource, and you'll see your software succeed in a cutthroat industry where customer pleasure is king.
FAQs
Q1. Why positive reviews are good for business?
Having many positive reviews can improve your company's social credibility and leave positive impressions on potential customers. Good reviews allow potential customers to trust your business and feel comfortable making a purchase from you because they know others have had pleasant experiences doing so.
Q2. Why are reviews so important for business?
Online reviews are important because they help showcase your company's reputation, they increase sales and improve search rankings for your website. And get this—did you know that reviews influence 90% of potential customers better than a sales pitch?
Q3. What is the power of online reviews?
Positive online reviews act as powerful social proof, instilling trust and confidence in potential customers. When people see that others have had a positive experience with your business, it validates your brand and builds credibility.
Author: Firms Finder
Dec 4 2023