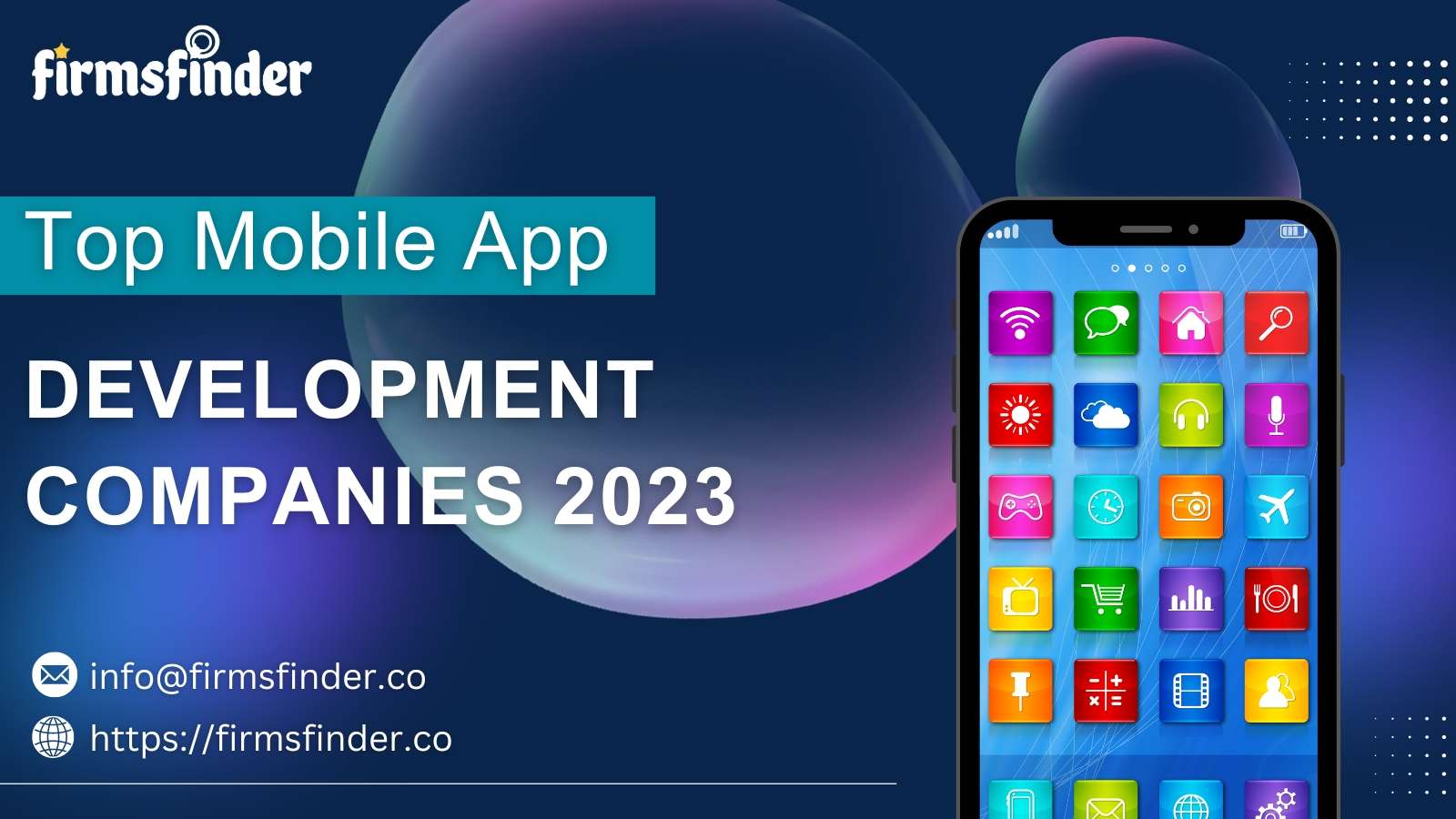 Top Mobile App Development Companies 2023
In an increasingly digitized age, smartphone apps have become the lifeblood of organisations across industries. The demand for new mobile applications continues to rise, whether in e-commerce, healthcare, entertainment, or finance. To meet this expanding need, mobile app development companies have sprouted up all over the world, offering a wide range of services. We look into the top mobile app development companies in 2023 that stand out as innovators, creating excellent solutions to match the evolving needs of businesses and customers alike.
Leading Mobile App Development Companies of 2023
1. Vidhema Technologies
 Vidhema Technologies, headquartered in Singapore, has established itself as a global leader in mobile app development companies. Their innovative approach and a robust portfolio of successful projects have earned them a stellar reputation. Vidhema Technologies specializes in crafting mobile apps that are not just functional but also user-friendly and aesthetically pleasing.
What sets Vidhema Technologies apart is its dedication to client satisfaction and continuous improvement. They excel in both Android and iOS app development, making them a top choice for businesses looking to tap into the vast mobile market.
2. WillowTree, Inc.
WillowTree, Inc., headquartered in the United States, is well-known for developing user-centric mobile applications that appeal to a modern audience. They have a great track record of delivering cutting-edge solutions in collaboration with some of the world's most recognizable businesses.
 WillowTree's success can be attributed to their emphasis on user experience (UX) design, which guarantees that their apps are not only effective but also enjoyable to use. Their dedication to innovation can be seen in their considerable work in developing technologies such as augmented reality (AR) and virtual reality (VR).
3. Intellectsoft
 Intellectsoft is a well-known company in the mobile app development sector, with operations in the United States, the United Kingdom, and other countries. Their experienced team of developers and designers has been in the forefront of turning ideas into impactful mobile apps.
 Intellectsoft's major strength is their capacity to adapt to an ever-changing technological context. They have successfully moved into the development of blockchain, IoT (Internet of Things), and Artificial Intelligence tools, making them a useful partner for enterprises seeking futuristic solutions.
4. OpenXcell
OpenXcell, an Indian firm, is continuously ranked among the best mobile app developers worldwide. Their commitment to provide cost-effective solutions without sacrificing quality has earned them a following among both startups and organizations.
OpenXcell excels at both native and cross-platform app development, providing flexibility and scalability to satisfy the needs of a wide range of projects. Their emphasis on client communication and project transparency promotes success.
5. Y Media Labs
Y Media Labs, based in the United States, has established a reputation for creating immersive mobile experiences. They build apps that fascinate and engage people by combining design thinking with cutting-edge technology.
 The entire approach to app development that Y Media Labs takes sets them apart. From conceptualization to post-launch optimisation, they evaluate the complete user journey to ensure that their apps continue to improve and fulfil user expectations.
6. Fueled
Fueled, which has offices in the United States and the United Kingdom, is known for its innovative approach to design, development, and strategy. They take great satisfaction in developing visually appealing and highly effective mobile apps.
Fueled's dedication to innovation extends beyond app creation; the company has also ventured into emerging tech disciplines such as AI, blockchain, and machine learning. Because of this variety, they remain at the forefront of industry changes.
7. Dom & Tom
Dom & Tom, a New York-based agency, is known for developing effective mobile applications. Their client-centered approach ensures that each project is custom-tailored to fulfil unique corporate objectives.
Dom and Tom are distinguished by their concentration on user research and testing. This rigorous methodology enables them to build products that not only meet user expectations but also drive measurable business returns.
8. RipenApps
RipenApps, situated in India and the United States, has carved out a niche for itself by offering full-service mobile app development companies. Their full-service offerings include strategy, design, development, and post-launch support.
RipenApps is known for its vast portfolio, which spans industries ranging from healthcare and financial to e-commerce and gaming. This adaptability positions them as a one-stop shop for enterprises looking for mobile app solutions.
9. Konstant Infosolutions
For over a decade, Konstant Infosolutions, an Indian firm with a global presence, has been providing mobile app quality. Their experienced team of engineers and designers excels at translating difficult concepts into user-friendly apps.
Konstant Infosolutions prioritises project management to ensure on-time delivery and cost-effectiveness. Their expertise in a variety of disciplines, including IoT and wearables, distinguishes them as a go-to partner for firms eager to innovate.
10. Zco Corporation
Zco Corporation, headquartered in the United States, has continuously been listed among the top mobile app development firms. Their diverse staff of developers, designers, and engineers works across a wide range of technologies and industries.
Zco Corporation specialises in app development for both startups and organisations. They understand the particular issues and goals of organisations at various phases of development and offer personalised solutions.
Conclusion
These top mobile app development companies are at the forefront of innovation as we traverse the ever-changing digital landscape of 2023. Their dedication to excellence, user-centric design, and adaptation to new technologies make them invaluable partners for companies looking to prosper in the mobile app industry. With a universe of opportunity ahead of them, these companies continue to push the envelope, developing mobile experiences that enrich people's lives and alter industries.
FAQs
1.
Can I start my own app?
App creation is no longer just for professional developers. Now everyone can build mobile apps without programming using a free version of an award-winning low-code app development platform. Alpha Anywhere Community Edition is a free app development software that creates Android apps and iPhone apps with ease.

2.
Is mobile app development expensive?
Simple apps with basic functionality, such as a calculator or flashlight app, can cost from $10,000 to $40,000 and more to develop. More complex apps, such as social media or e-commerce apps, can cost between $30,000 to $500,000 and more.

3.
How much can I sell my app for?
So, how much can you sell your mobile app for? Calculate the profit and gross revenue of your app. Subtract all of the expenses you're incurring to generate this revenue, such as app store fees, server costs and support. Your app is worth 12 to 36 times its monthly profits.
Author: Firms Finder
Sep 26 2023