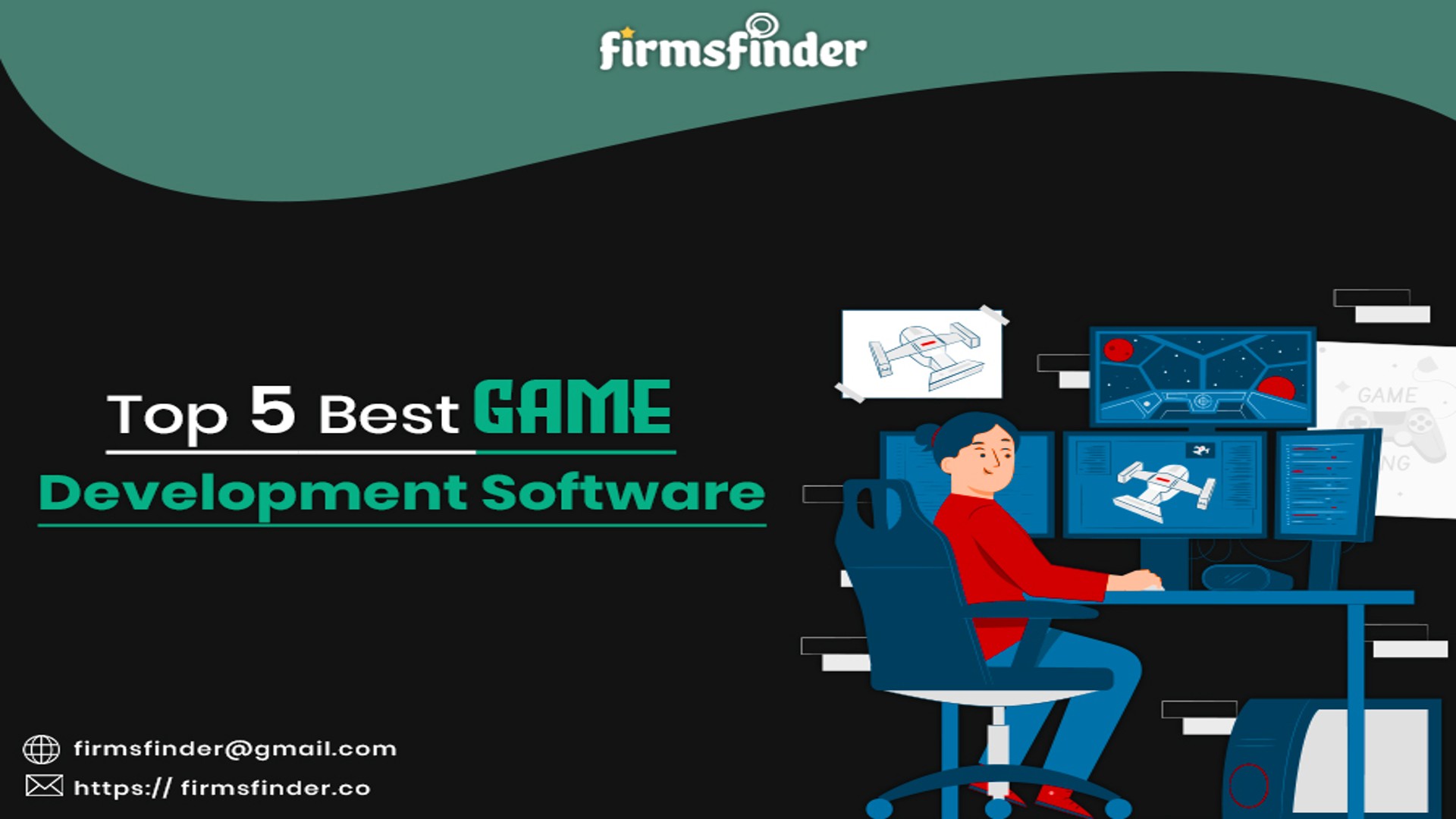 Top 5 best game development software
Making video games can be a fun and rewarding experience, but getting started can also be difficult. With so many game-making tools and software packages available, it can be hard to decide which one is right for you. With the ubiquity of mobile devices and tablets, it's no wonder that more and more people are getting into game development. Whether you're a beginner or an experienced developer, you'll need the right tools to create your masterpiece. Here are the top five best game development software options on the market today:
1. Unity
Unity is a highly smooth game engine that is used by many game developers on Google Play Store. It is a cross-platform which delivers 2D and 3D mobile games. It offers a visual scripting plugin, which enables operators to understand actions across the gaming interface.
Developers can delete and change the visuals of depreciated content, remove seems from various materials and discern any unknown artifacts around the textured maps on a centralized dashboard. Operators can keep a track of players' behavior on different applications, collect feedback, and escalate errors in due time.
Unity lets businesses filter building information modeling (BIM) data and has an association with stakeholders on design reviews. Developers can also deblur, unwrap, match colors, and remove seams from materials, facilitating photoconversion on a compact dashboard.
2. GameMaker Studio 2
GameMaker Studio2 has a perfect combination of simplicity and complexity. Anybody that has just entered the game development industry can use the software. People with experience and knowledge may find it boring or useless if they look to build any high-tech game.??
GameMaker Studio 2 is considered to be the most beginner-friendly game engine that anyone can get their hands on, it provides an easy guide and quick tutorials from their community.You can make some of the actual, famous, acclaimed indie video games with this engine. It includes Downwell, Gunpoint, Heat Signature, Hyper Light Drifter, Blazing Chrome, Hotline Miami, Katana Zero, Rivals of Aether, Undertale, Speluncky, Wandersong, Wandersong, Jam: Gaiden, and Barkley Shut-up.
This list consists of some famous indie console, mobile, and PC games of the last few years.
3.Cocos2d X
Cocos2d-x belongs to the family of the open-source game framework which allows you to build games and apps and other cross-platform GUI-based interactive programs. It also allows you to be written in C++ and supports platforms like iOS, Android, WinXP/7/8, WP, Blackberry, MeeGo, Mac OS, MeeGo, Marmelade.
Cocos2d-x is highly flexible and continues to grow with additional functionalities. 3D support has been added for this engine but works the best with 2D, it gives easy integration and development of games with 2D. It was difficult to use for those who do not even have basic knowledge of C++ or Python.??
4. RPG Maker
Create your own customized a very own role-playing game using RPG Maker Development engine. RPG maker has been made completely keeping the beginners in mind who has little or no experience with working on such engine. It requires full JavaScript code, replacing the old Ruby commands.
Game design can be quite an intimidating and challenging task it requires thorough knowledge of programming and needs good planning of how the game will look after the compilation that's what makes a good game. This game development engine gives you the opportunity to use Enterbrain's latest role-playing gaming platform.
5. Unreal Engine
Unreal Engine is a 3D computer graphics engine game engine developed by Epic Games. This game engine is mostly used for the development of cool games and their interface. The need of such engines is required when the developer needs to design the most basic concept and scripts of the game, so they can design as per their requirements.
It gives a huge systematic set of tools to manage their properties and modify them to create good artwork for their game.
The engine includes parts like a graphics engine, online module, physics engine, sound engine, input, and Gameplay Framework. It is one of the most commonly used game development engines.
Conclusion:
This article provides a list of the top five best game development software. If you are interested in game development, this is a great place to start. We provide the best service to develop games for a variety of platforms. Like, follow, and comment to let us know which one is your favorite.
Author: Firms Finder
Dec 4 2023