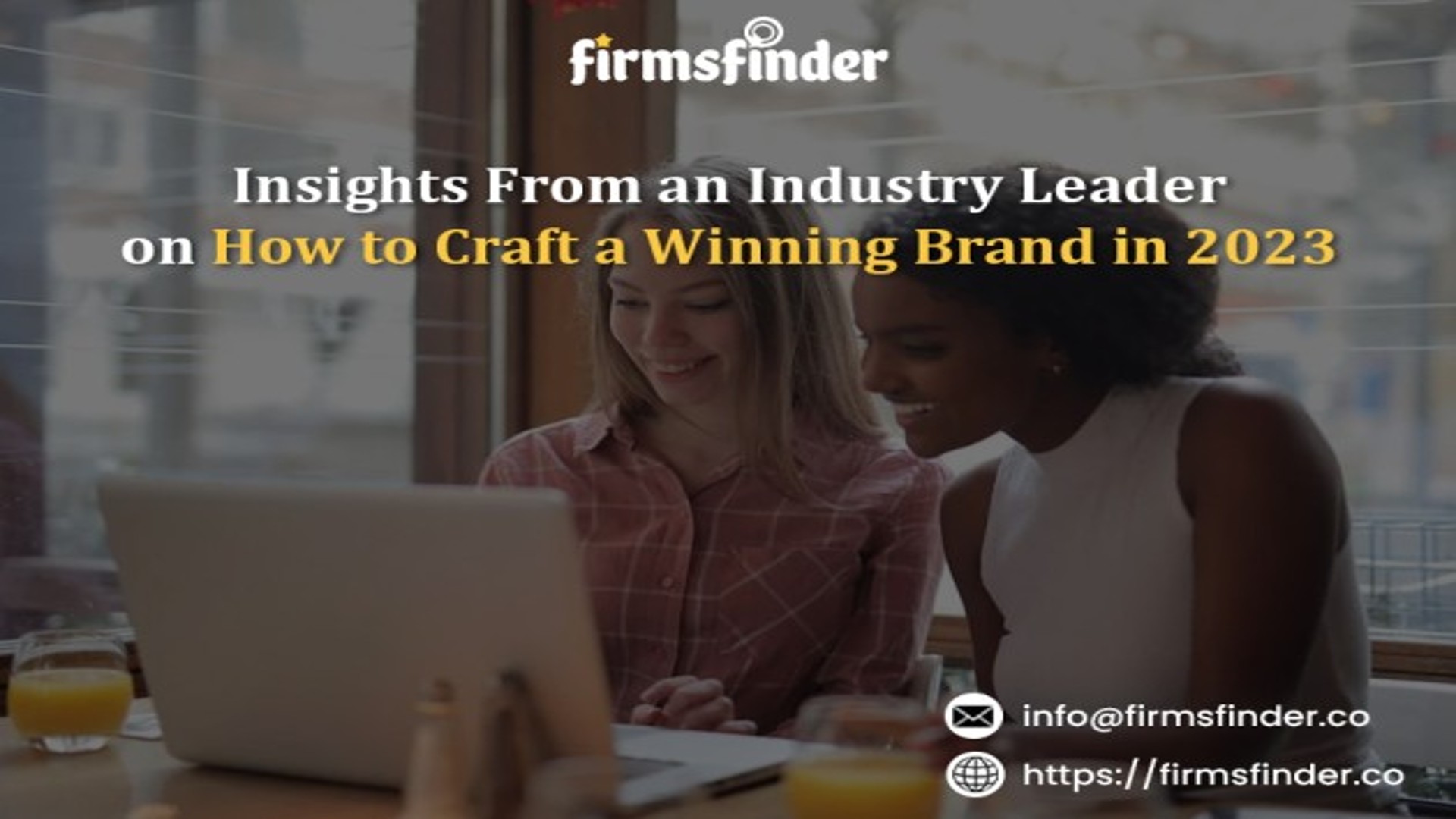 Insights From an Industry Leader on How to Craft a Winning Brand in 2023
Even now, success requires standing out in the fiercely competitive commercial environment. Making a distinctive brand is essential to this accomplishment. Businesses can stand out from the competition and draw in their target market by developing a strong, recognizable brand. Here, a business listing website can help you list your brand among the top businesses. 
However, developing a powerful and enduring brand may be challenging, and most founders are prone to making damaging mistakes. And besides coming up with great names for business, products, or services and crafting a unique tagline and appealing tone, there are other aspects to branding that you need to focus on.
And today, we'll be offering some solid advice and techniques that'll assist you in creating a distinctive brand for 2023 and beyond.
Let's begin!
Seven Ideas and Techniques for Building a Distinctive Brand
1.    Look for Original Branding Ideas
Your company's brand should be built on its strengths, values, and aspirations. This is because you brand your business to develop an engaging character for it, which you can achieve by concentrating on its strengths, values, and interests.
But, while you're about it, try not to be too generic. Spend time brainstorming ideas to help you differentiate your brand from your competition.
2.
Put Your Branding Ideas to the Test
Once you've created a list of ideas or approaches in mind, test them to ensure they are practical and will resonate with your target audience.
To do this, conduct research on your target audience and learn about their likes and dislikes. You could construct a poll to determine what potential consumers think of your ideas. This will assist you in determining which concepts are most likely to succeed.
3.
Incorporate Your Brand Elements Into Your Business
When you've developed a distinctive brand concept that has been tested and is ready for implementation, you should develop a branding plan that specifies how you intend to use it in your organization.
This involves incorporating your preferred colors, typefaces, and taglines across all your advertising and promotion. Other essential factors to consider are values, tone, and goals.
4.
Research Your Rivals
Understanding your competitors is an integral part of developing a successful brand. You should investigate your rivals' brands and determine what distinguishes them. This will assist you in determining what your brand should stand for and how to position it in the market.
You should also analyze your rivals' pricing methods as well as their product and service offers. This will assist you in determining which markets your brand should target.
5.
Choose an Appealing Business Name
After you've established all of the other components of your brand, you should concentrate on selecting a great name. Your name should be consistent with the brand to avoid any trademark problems.
Your brand name is critical to your company's success, so make sure to carefully craft one that matches your business and your target audience. You must locate a suitable domain name and should consider audience testing to ensure that your name is memorable and appealing to potential clients.
6.
Assemble Your Brand Book
Once you've established your brand strategy, you should write a brand book. A brand book is a document that describes all of your brand's important aspects. This covers the mission statement, objectives, tone, voice, visual elements, and vision of your brand.
You could use established businesses with distinctive brands as examples. This can assist you in understanding how other companies have distinguished themselves and made an impression in the market.
7.
Concentrate on Creating a Strong and Distinct Website
Because your website is sometimes the first point of contact for your potential clients, it is critical that it be powerful and distinct. Consider employing eye-catching colors and typefaces, as well as exciting pictures and illustrations.
You should also add engaging and helpful material suited to your target audience. You could also look at examples of businesses with unique websites to get an idea of how to develop an appealing and functional website.
Build Your Brand Image
In this piece, we have presented advice and tactics for developing a distinct brand in 2023 and beyond. We examined various techniques that we are confident would lead to success if implemented. Now, you have to make a choice.
We recommend that you take your time and ensure that each step is completed correctly. Only then can you be assured of success.
Author: Firms Finder
Dec 8 2023