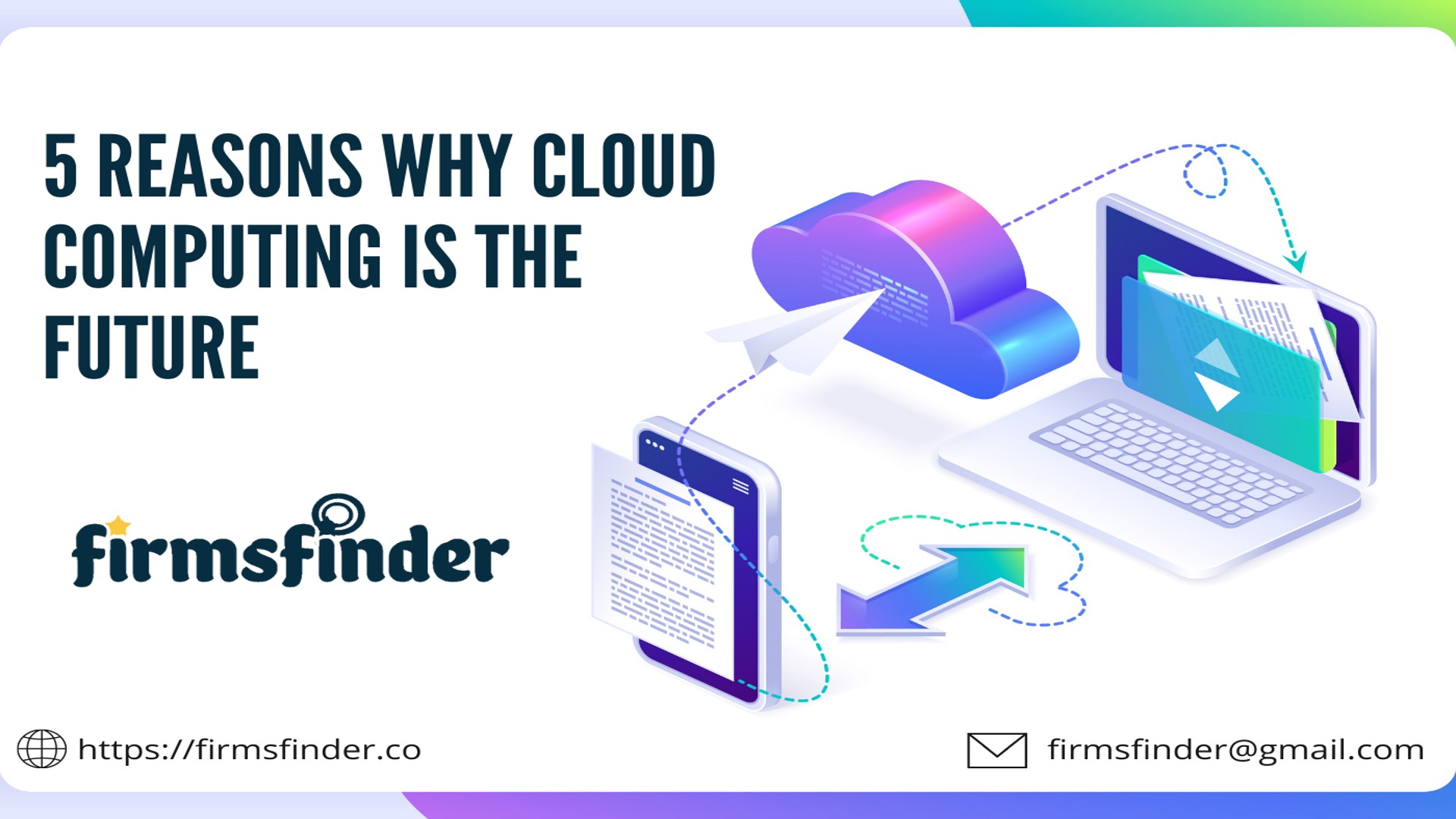 Five reasons why cloud computing is the future
The cloud is here to stay; it's the future of computing. That doesn't mean it's going to be easy, though. The primary purpose of cloud computing is to provide a platform for users to perform their activities online. There are plenty of reasons why many businesses remain wary of putting their data in the cloud. That reluctance could thwart your organization's ability to capitalize on this technology fully.
1. Cost Control:
When you outsource your infrastructure to the cloud, you eliminate many upfront costs, especially if you are working with a well-known company known for its affordability. Additionally, because providers like Amazon Web Services provide users with a pay-as-you-go model, it offers companies more flexibility in terms of spending and costs than traditional IT solutions would allow.
2. Time Saved:
You can easily access your data from any location with an Internet connection. You also don't have to buy or install additional hardware or software on your computer. Most businesses need more storage space and processing power as they grow, but they don't need to.
3. Enables Application Resiliency:
Cloud services allow applications to be built with flexibility and resiliency in mind. Even when errors occur, the application will recover and continue without interruption. This is a big deal for many of today's enterprise applications because they are so complex, requiring high availability and fault tolerance. In addition to offering better performance and scalability than traditional IT solutions, cloud-based applications offer companies cost savings since they don't have to buy software or storage devices.
4. Quick Responsive:
Cloud computing refers to delivering virtualized services via the cloud. This can be done in several ways, including Internet-based and Software as a Service (SaaS). The cloud is seen as an extension of existing computer networks. It is becoming more widely adopted because it allows users to access their data from any location using any device.
5. Faster deployment of applications:
A cloud deployment model is a specific configuration of environmental parameters such as accessibility, and more and more software applications are moving from private data center servers to the cloud, which is allowing more companies to move fast, be agile and not have to worry about managing their infrastructure.
Conclusion:
Cloud computing is the future of technology. Cloud services provide a lot of help to small businesses and organizations without requiring them to invest in hardware or software. You can get enormous benefits by leveraging cloud computing, including cost savings, scalability, mobility, and more. If you're interested in learning more about the benefits of cloud computing, follow us for more details or contact us over our email id. You can also visit our website for more information.
Author: Firms Finder
Sep 25 2023