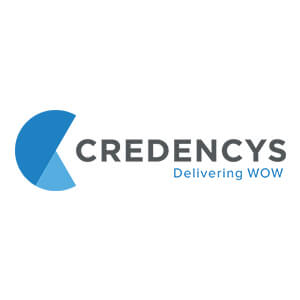 Credencys Solutions Inc.
Complete IT Solutions
Credencys Solutions Inc. is an agile full stack software development company headquartered in Los Angeles,?? that helps customers drive profits and succeed through cutting edge digital transformation across??end-to-end??web, cloud, and mobile app development. Founded in 2008, Credencys has successfully delivered 300+ projects to 200+ customers from varied industry domains with results-driven and user-centered application development.
Credencys helps startups, brands, and SMEs streamline business processes, improve customer engagement, increase operational efficiency, and reduce overheads by developing powerful software solutions. We have proven experience in retail, manufacturing, digital agencies, logistics, field services, banking and finance, and more. The company???s proven track record with enterprises, startups and digital agencies make Credencys an agile solution provider of choice for challenging, time-bound, and defect-free solution delivery.
Services Provided by Credencys Solutions Inc.:
Mobile App development,??Web Development,??Cloud Consulting,??E-Commerce Website Development,??AR App Development,??VR App Development,??Software Testing Services,??QA Services,??IT Consulting Services,??Custom Software Development
Key Clients:??Samsung, ABB,??Unilever,??Cisco,??Coors Brewing Company,??McDonald's, Trust Commerce, Cox & Kings, Emerson, Raytheon, ITC, Weight Watchers, Halo Smart labs, Hilco Global, Stern Kessler, Goldstein & Fox, Ovivo, ATG
Get Listed Your Firm