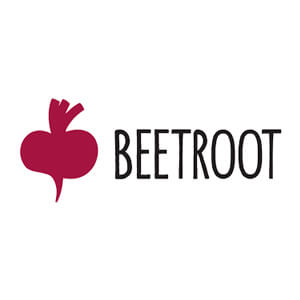 Beetroot
Complete IT Solutions
Beetroot is a Swedish provider of IT consultant services based out of Ukraine. We build teams of developers and designers from Ukraine for European and North American IT companies and successful start-ups. We currently work with 90 clients from different countries, including Sweden, USA, UK, Israel, and Finland.
Beetroot employs more than 300 people in four Ukrainian cities and has permanent representation in Sweden. We work within an informal atmosphere based on equality, personal responsibility, and trust.
Services Provided by Beetroot:??
Software development: Front-End Development, Back-End Development, Mobile Development, Game Development, Database Development, Quality Assurance
Operations: Data & Content Managers, Lead Generation Specialists, Helpdesk Representatives
Art & Design: Artists and Illustrators (organic, pixel or vector-based), Web Designers, 3D Modellers & Animators
Key Clients: Chorus.ai, WiseStamp, Webforum, XCDS, Beijer Electronics, Tipalti
Get Listed Your Firm