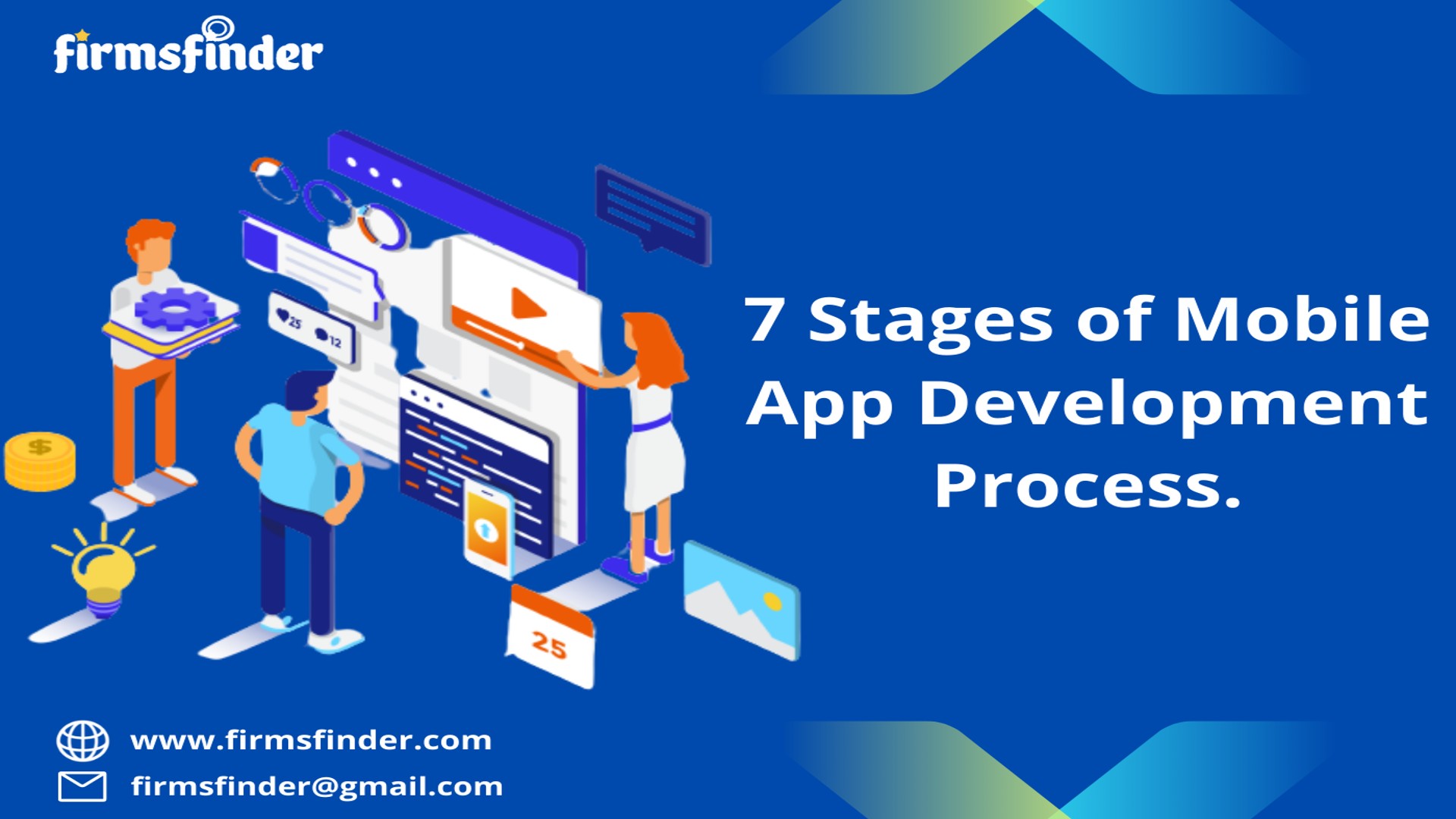 7 Stages of Mobile App Development Process
Over the last decade, mobile phones or smartphones (to be precise) played a vital role in the economy. This is an ongoing process and every tiny detail we can browse via mobile phones.
Similarly, mobile application technology is receiving a lot of attention in the digital world. From a small enterprise to a large enterprise, every business is executing mobile strategies and designing applications.
Mobile application development is an iterative procedure. If you are thinking about developing an application for your business, here are the steps that you must consider before starting anything. These are the essential steps from a business point of view to follow.
This blog consists of 7 effective stages of the mobile app development process. So, without any further ado, let's start with the following steps.
1. Choosing a Partner:
Firstly, choose a company to develop or design your business's application. Make a plan whether you want to build your application in-house or rather would like to outsource the project.
For instance, if you like going to outsource your project then you must make sure that the company you are choosing has good reviews and it is trustworthy.
Here are some points you must keep in mind while outsourcing:
Select good companies that meet your requirements.
Analyze them completely before going forward.
Analyze all the estimations that you receive. It should be according to your budget.
Make sure that they keep an agreement with you and that they will keep every penny detail confidential.
Ensure that they will deliver your project at the deadline.
2. Product Discovery:
Before starting your mobile app development procedure, it is very important to clarify your application's vision. Normally, this is called phase Product Discovery. This is the prime source of your application's success.
The main moto of Product Discovery is continuous testing of ideas and solutions, as well as making sure how to adapt them to the user's needs. Thus, this also ensures that not only you are aware of the end user's needs but also suggests that your development team knows your goals and is able to deliver your ideas.
Under are some of the areas that you should focus on during Product Discovery:
Establish a strategy
Target potential customers and their issues
Provide solutions
Prototype
Review the ideas
Write down the ideas to implement them
Prioritize the main ideas
Plan the final result
3. UX/UI Application Design:
If your application???s user experience will be enjoyable and engaging, the app will create a positive impact on its users, thus resulting in driving more users and converting them into leads.
This stage of the UX/UI application development process includes the following process:
User Journey Map
Wireframes (UX)
Design (UI)
4. Project Kick-Off and Setup:
Project Kick-off means setting the rules that are to be followed and then planning the next steps.
Application development Kick-off has an important influence on the successful cooperation with your software development partner. In layman's terms, it is time to define your role as a Product Owner and to clarify every role in the team.
Here's a hierarchy of Kick-off steps:
The decision of building an app with a company.
Then comes all the paperwork and introduction.
Pre Kick-off where all the communication takes place.
The kick-off was setting the rules and planning happens.
Finally, the development process is done.
Note: Kick-offs can vary from company to company. It depends on each company's working style and environment.
5. Application Development with Quality Assurance:
In this process, developers start to write the code and produce the product. Here they basically break up all development work into smaller milestones and develop your mobile app in a series of cycles.
In which, each cycle comprises of these steps:
Refinement
Planning
Development
Testing
Review
Retrospective
6. Preparation and Publishing of the App:
After completing the coding all the testing, here is the time to publish the application on Google Play Store and Apple Store. When the first version of your mobile application is ready, it is now time to publish it. Your partner must assist you to upload your iOS App on the Apple Store and Android App on the Google Play Store. This is also a part of the application development procedure.
Also, the company must guide you through the application setup process on the stores regarding the marketing materials, legacy problems, and descriptions.
7. Post-development Process:
After the launching of the application, app maintenance and further development are required to be done. At the time of app maintenance, the development team implements app monitoring tools for your product. These tools are really useful that can follow the app???s statistics, detect any crashes, and plan product enhancements.
Also, the pose-development phase concludes the further development of your product. It allows your application to adapt to the changing market conditions, attractive, and users feedback.
Conclusion:
We hope this blog helped you understand the mobile application development procedure and all its stages. Take these steps into consideration while working on your business's application development project.
Firmsfinder also provides you with ultimate step-by-step solutions for the mobile application development process. Follow us for more details or contact us over our email id.
You can also visit our website for more information!
Author: Firms Finder
Oct 2 2023