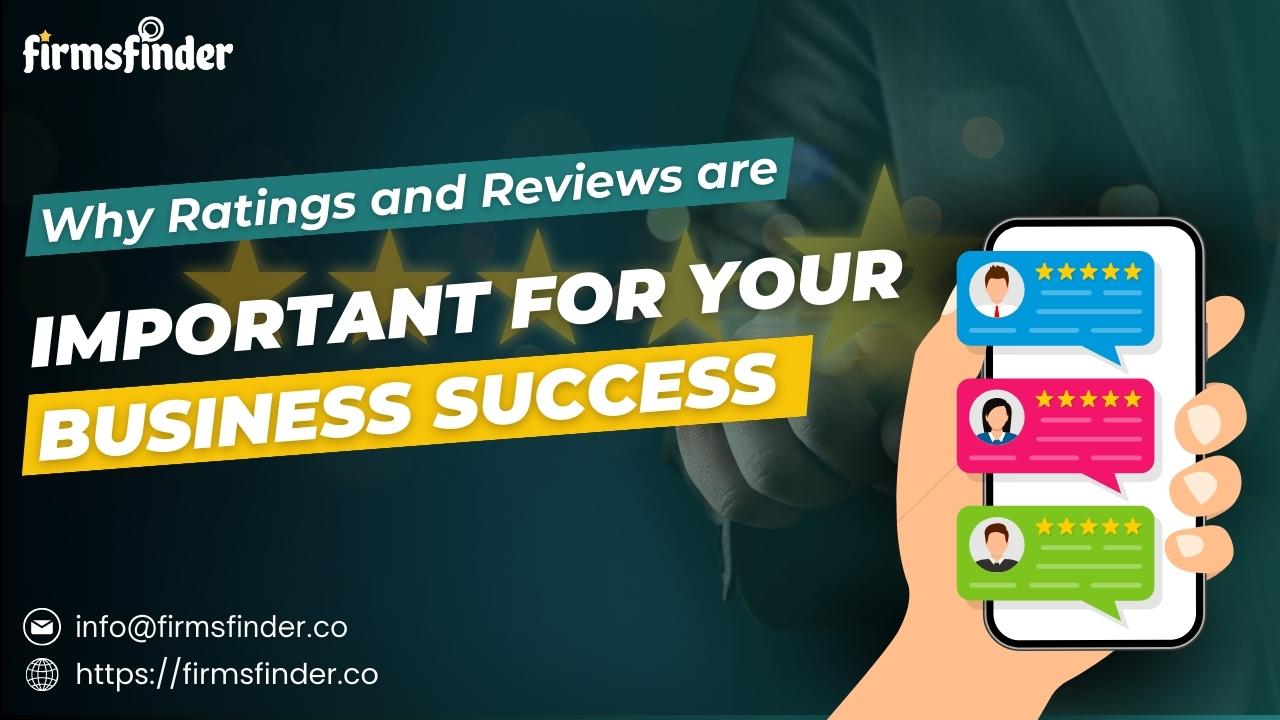 Why Ratings and Reviews are Important for Your Business Success
The success of your company in the digital age is closely related to its online reputation. Potential clients now have access to more information than ever because to the growth of e-commerce and the widespread usage of the internet. The ratings and reviews of your goods or services are a significant factor in their purchasing choices. In this post, we'll explore why customer feedback and reviews are crucial to the success of your company and how you can use them to stimulate growth.
The Power of Ratings and Reviews in the Digital Age
The Power of Social Proof
Being social creatures by nature, we frequently look to others for approval. When a potential consumer is debating a purchase, they frequently look for social proof, or testimonials from satisfied customers. Ratings and reviews are one form of this social proof. Potential customers are more likely to buy from you if they have heard good things about your goods or services from past clients. They are more likely to believe in your company and buy something from you.
Building Trust and Credibility
Any effective business connection is built on trust. Reviews and ratings are essential for winning over your audience's trust. Customers are more likely to trust your brand when they see that other people have had favourable experiences with it. On the other hand, a dearth of reviews or a prevalence of unfavourable ones might undermine confidence and turn away potential clients.
Positive evaluations serve as customer endorsements, which have a stronger persuasive power than any marketing strategy. They assist you in displaying your dedication to offering top-notch goods or services and your company's dependability.
Enhanced Visibility and SEO
Your online visibility is significantly impacted by ratings and reviews as well. When ranking businesses in local search results, search engines like Google take both the quantity and quality of reviews into consideration. Your company is more likely to rank higher in search results the more favorable ratings you have.
Additionally, words and phrases associated with your sector, product offerings, and IT firms are frequently found in consumer reviews. By offering useful, pertinent information that aligns with what potential customers are searching for, this user-generated content can significantly enhance the search engine optimization (SEO) of your website. Ultimately, this can lead to a substantial increase in organic traffic to your website.
Improved Conversion Rates
The ultimate goal of businesses is to turn website visitors into paying clients. Your conversion rates may be considerably impacted by ratings and reviews. Numerous studies have demonstrated that favorable ratings increase the likelihood of a sale for a product or service. When customers realize that other people have had good experiences, they are more likely to buy.
Reviews also give you useful information about the preferences and problems of your clients, enabling you to modify your products and services to better match their requirements. You can further improve your conversion rates by addressing issues and modifying your goods or services in response to criticism.
Competitive Advantage
It's important to stand out from the competitors in a crowded market. Possessing a positive internet reputation through ratings and reviews might give you an edge over competitors. If customers discover that your company has a higher rating and better reviews, they are more likely to choose you over rivals.
Furthermore, you may set yourself apart as a company that actually cares about its clients by maintaining your internet reviews and reacting to customer comments. Your dedication to client satisfaction may help to distinguish you in a favorable light.
Customer Engagement and Loyalty
Reviews aren't simply a one-way street for prospective clients; they also offer a forum for communicating with your current clientele. Responding to customer evaluations, whether favorable and bad, shows that you value their opinions and are dedicated to providing a positive experience.
Engaging with customers through reviews can increase loyalty and convert pleased clients into brand evangelists. Customers are more likely to become repeat customers and refer your company to others when they feel acknowledged and valued.
Strategies for Harnessing the Power of Ratings and Reviews
We now know how crucial ratings and reviews are, so let's look at some methods for efficiently utilizing them to grow your business:
1. Encourage Reviews
Actively solicit reviews from happy clients. Follow-up emails, in-store signs, or rewards like discounts or freebies for reviews are all effective methods to accomplish this.
2. Monitor and Respond
keep an eye on review sites and respond as soon as possible to both favorable and bad reviews. Building a good reputation can be accomplished in large part by responding to consumer complaints and appreciating their input.
3. Quality Over Quantity
Instead than just gathering a big number of evaluations, concentrate on producing high-quality ones. Reviews that are sincere and in-depth are more convincing and worthwhile.
4. Leverage on Your Website
Make sure to prominently display reviews on your website, particularly on product pages. This can provide potential clients who are viewing your website with useful social proof.
5. Stay Transparent
When dealing with customers, be sincere and open. Admit your error and take steps to make things right. Trust is created by openness
6. Monitor Competitors
Keep an eye on what your rivals are doing in terms of reputation management and online reviews. Study their accomplishments and mistakes.
7. Implement Feedback
Use feedback from reviews to make meaningful improvements in your products, services, and customer experience.
Conclusion
Ratings and reviews have become an essential component of the purchasing decision-making process in the digital age. They can have a significant impact on the performance of your company and are a reflection of its reputation. You may improve conversion rates, establish credibility, increase your internet presence, and ultimately grow your business by actively controlling and utilizing ratings and reviews. So, embrace the influence of ratings and reviews and watch your company succeed in the market.
FAQs
Q1.Why ratings and reviews are important for your business?
Having many positive reviews can improve your company's social credibility and leave positive impressions on potential customers. Good reviews allow potential customers to trust your business and feel comfortable making a purchase from you because they know others have had pleasant experiences doing so.
Q2. How reviews help your business grow?
Reviews present a great opportunity for you to learn what is and isn't working. When people leave reviews for your business, they often leave constructive criticism that can help you grow as a business. You may find that people are saying the same thing about one of your products.
Q3. What is ratings and reviews?
Ratings and reviews allow customers to share their experience with a product or service, and give it an overall star rating. Shoppers rely on this content to make more informed purchase decisions.
Author: Firms Finder
Dec 4 2023