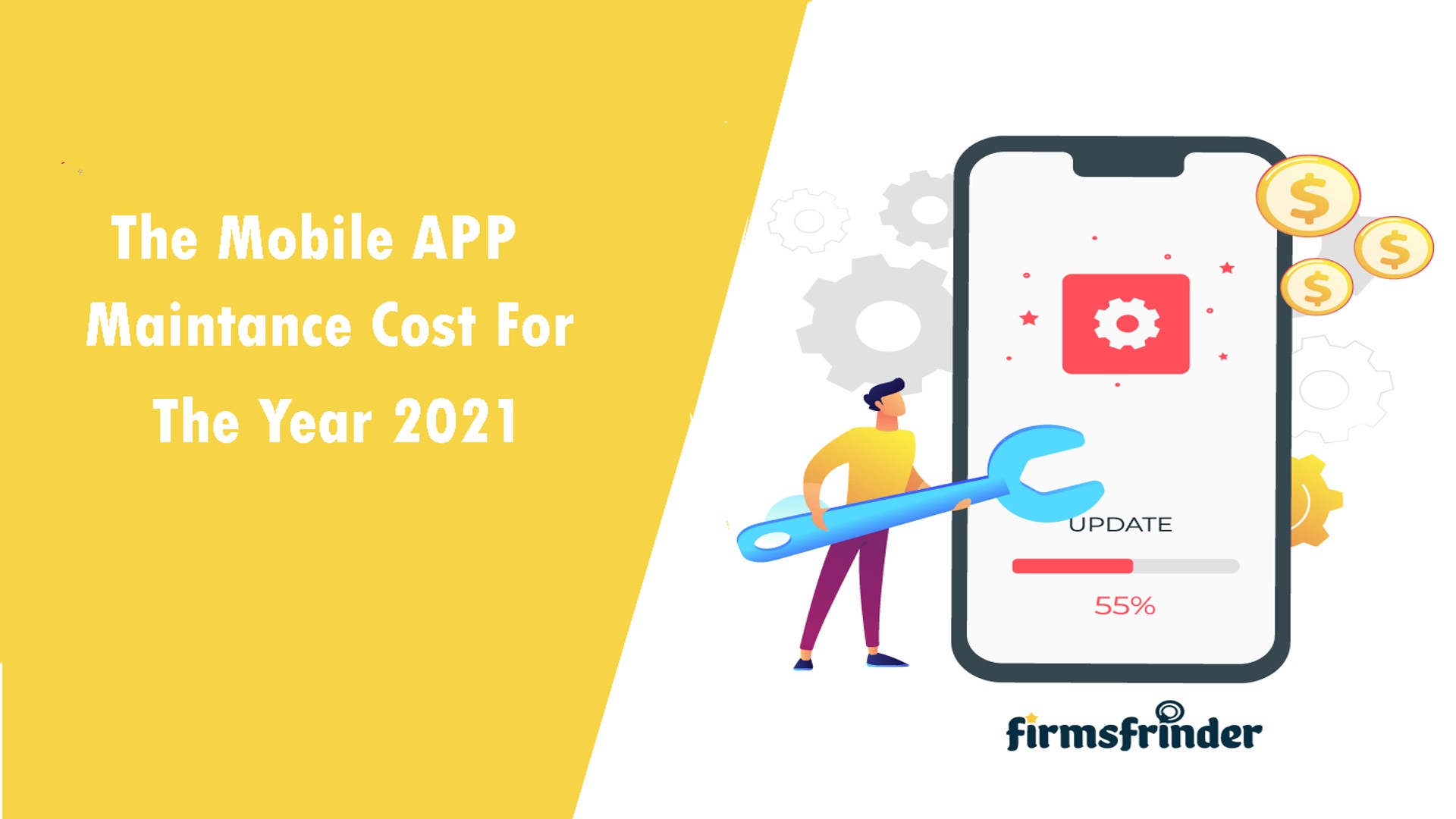 Mobile App Maintenance Cost For The Year 2022
Mobile apps are used by billions of people these days, as the demand of smartphone users rises. The market for mobile users is expected to reach $3.8 billion by 2021. This is an excellent opportunity for mobile app development companies to make a handful of profits. Mobile app development companies thrive for innovation when it comes to developing apps with the latest technologies and meaningful for the users. How much does it cost for mobile app development & and do the costs cease there?
The mobile app development process actually never stops till the end of time. It is a long-term thing. Hence, the costs, too, do not cease once the app is developed. The real work starts after the app is created. So once you have attracted your users, how do you retain them in this fierce competition? This is through constant updation and maintenance of your app.
App maintenance goes beyond just coding. To maintain your app effectively, app developers plan for countless updates, upgrades, & bug fixes. Mobile app development companies form a contract and add this maintenance clause in the agreement. This includes an all-inclusive amount. As per the market rules, app maintenance is typically  of the original development costs. If your app costs around $100k for the development, you will pay $15k to 20k per year as the app maintenance fee. However, the maintenance cost depends on the type and size of it. Let's dig deeper to understand it better.
Importance of App Maintenance
It's crucial to understand what all constitutes app maintenance. Since it's an all-pervasive & never-ending process, several elements need to be worked upon regularly, are:
– Upgrading to the latest OS version.
– Updating the content
– Bug Fixing
– Synchronizing & synergizing with the latest technological trends.
– Latest push notifications
– Creating a robust backup
– Enhancing app analytics
Different Types of App Maintenance
There are different types of app maintenance. The better the maintenance, the better your chances of profitability. There are several types of app maintenance that work on different principles. This section will describe those types and how they take care of your app differently.
1. Emergency Maintenance
This hints that an emergency can arise anytime. This tells a lot about the type of problems, which implies that the issue can be unexpected. Under such circumstances, the concerns must be addressed promptly to continue a reasonable app experience.
2. Preventive Maintenance
The ejection of error defines preventive maintenance. The weight is to reduce jargon volume in your app & improve the maintainability clause through code restructuring, code optimization, and document updation.
3. Corrective Maintenance
This one helps in taking care of flaws, repairs, defects in the app functions. The maintenance covers up imprecisions of the code base, design & app logic.
4. Adaptive Maintenance
Under this, you need to keep track of the changes that are being made in the app. This keeps the system updated. Adjustments are required to be made in the working environment like the OS, hardware, or software environment that can influence the app's operations.
5. Perfective Maintenance
You will discover new or changed user needs with trending mobile features & functionalities. You can consider the feedback and take care of functional changes in the source code, delivering a perfect user experience.
App Development & Maintenance Costs
App development cost comes before app maintenance. This involves a substantial amount of investment in every phase. An app can roughly cost you around 15k – 50k, depending on the app type, features, and complexities. Below are the points that will help you come to estimates:
– The app development platform also determines the cost of the app.
– Another one is the developer's experience; you can also get a developer at an affordable cost.
– As per the standard norm, the upfront maintenance expense is  of the total development cost.
– So if your app's total cost is $100k, you can spend around $20k every year to maintain the same.
– Moreover, the app marketing strategies will also get counted in the total app development cost.
The Points to Determine the App Maintenance Cost
1. Design & Development Maintenance
Once your app goes live on app stores, you'll start noticing that your app needs updating and fixes after every time interval. It can be an improvement in design or performance. Several tentative fixes can also be determined via user feedback.
2. Development Maintenance
In the maintenance phase, your team can work on a mix of:
– Code refinements
– Bug fixes
– Third-party compatibility work
– New features
3. Design Maintenance
Users won't use your app if it looks & feels obsolete. They will go to your competitor apps. Thus, you'll have to pay heed to maintain an impeccable UI & UX as the app grows.
To guarantee this, you might require to invest in usability research or reach out to an experienced outside partner for a UX review. This is critical if you launched several new features in a short period.
With the passing time, you'll most likely need to revisit your whole branding to remain relevant to your users.
4. App Security
Ensuring your app security is one of the essential maintenance costs you should budget for.
Below are the 2 areas to consider:
– Continuous security optimization
– Legislative-imposed changes
To protect your users' confidential information, your developers will have to track any privacy changes or updates of your 3rd-party integrations.
5. App Analytics
It's essential to track & evaluate how your users interact with your app. If you observe how much time they spend in your app or when they leave it, you'll know if any issues need fixing. Based on your app, you'll need to use one or many analytics tools.
6. Admin & Customer Support Services
As users keep coming to your app, you'll require someone to look at their accounts. This means that you'll need someone to organize information in your Content Management System (CMS). Moreover, you'll need to have someone communicate with your users.
The Endnote
To conclude, app maintenance can be lengthy and is an eternal process. You may get 100 million installs, but that doesn't mean you are successful. More installs don't promise more visits or clicks. Users might use your app cuz' of its popularity but uninstall it after one use. Go for a broader and consistent audience. It is more important to have daily active users.
Author: Firms Finder
Sep 23 2023