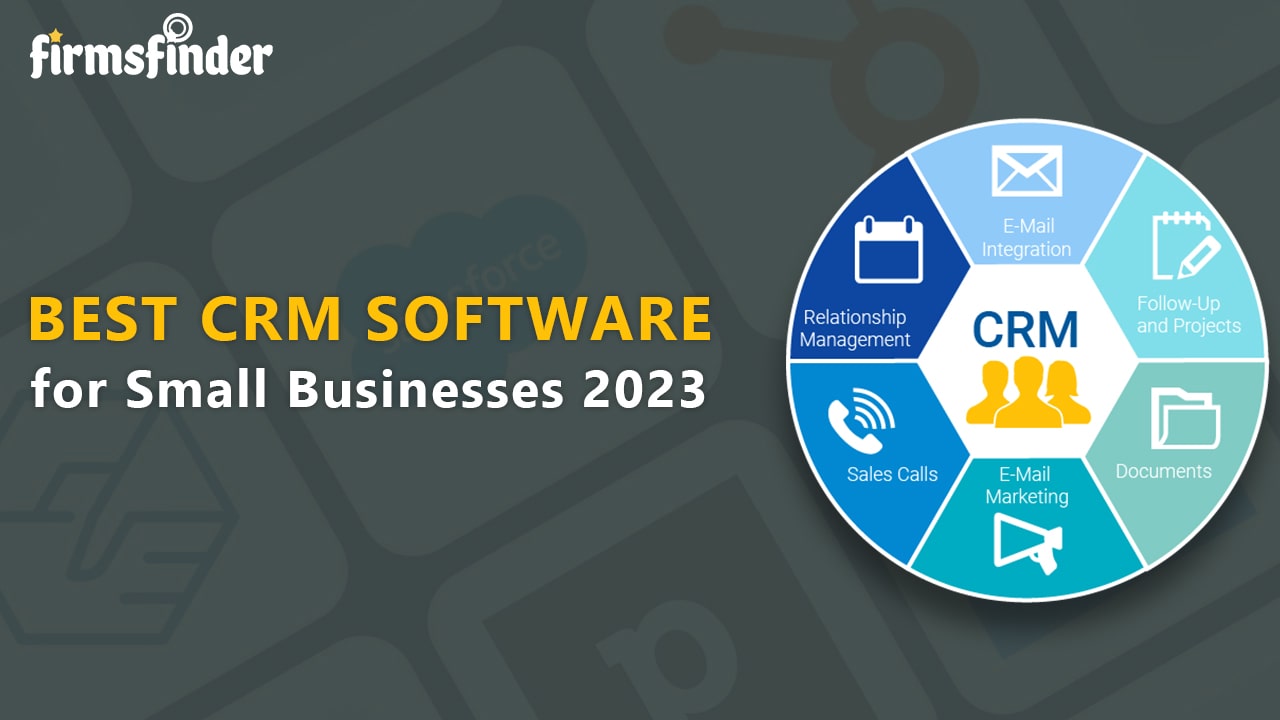 Best CRM Software for Small Businesses in 2023
In today's dynamic business environment, small businesses have realized the immense significance of effective customer relationship management (CRM). Implementing the right CRM software brings numerous benefits, such as streamlined operations, improved customer interactions, and sustainable growth. Choosing the Best CRM Software is a crucial decision as it directly impacts a company's ability to manage leads, nurture relationships, and capitalize on sales opportunities.
The goal of this article is to explore the top CRM  options specifically tailored for small businesses in 2023. These selections are based on a thorough evaluation of key criteria, including comprehensive features, user-friendliness, scalability, and affordability. By examining the capabilities of each CRM software, we aim to highlight their unique strengths and discuss their suitability for small-scale enterprises.
Among the featured CRM software options, HubSpot CRM is recognized for its extensive feature set and intuitive interface. Zoho CRM has gained a reputation for its versatility and cost-effectiveness. Salesforce Essentials, a scaled-down version of the widely acclaimed Salesforce CRM, offers functionalities tailored to the needs of  businesses. Pipedrive focuses on sales pipeline management, while Agile CRM provides an all-in-one solution by seamlessly integrating sales, marketing, and customer service features.
By thoroughly evaluating the strengths and features of these leading CRM software options, small business owners can make informed decisions that empower them to effectively manage customer relationships, enhance productivity, and drive growth not only in 2023 but also in the years to come.
What is CRM Software?
CRM (Customer Relationship Management) software is a tool designed to assist businesses in effectively managing and nurturing their customer relationships. It serves as a centralized platform for gathering, organizing, and analyzing customer-related data, interactions, and activities. By utilizing CRM software, businesses can monitor and oversee customer interactions, automate sales and marketing procedures, and enhance customer service. Some common features of CRM software include contact management, lead tracking, sales pipeline management, email marketing, and integration with customer support services. The primary goal of CRM software is to empower businesses to improve customer engagement, optimize sales efficiency, and foster enduring and robust relationships with their customers.

Best Customer Management Tools for Small Businesses
Small businesses rely on effective customer management tools to build strong customer relationships and drive growth. Here are some recommended customer management tools tailored for small businesses:
HubSpot CRM: HubSpot CRM offers a wide range of features for managing customer interactions. It includes contact management, lead tracking, deal management, email integration, and automation capabilities. The free version of HubSpot CRM makes it affordable for small businesses.
Zoho CRM: Zoho CRM is known for its versatility and affordability, making it popular among Small Businesses. It provides contact management, lead generation, sales pipeline tracking, email marketing, and customer support integration. Zoho CRM also offers mobile access for managing customer relationships on the go.
Salesforce Essentials: Salesforce Essentials is a scaled-down version of the widely-used Salesforce CRM, specifically designed for  businesses. It offers features such as contact management, opportunity tracking, email integration, and customizable sales processes. Salesforce Essentials provides a user-friendly interface and scalability as a business grows.
Pipedrive: Pipedrive focuses on sales pipeline management and provides a visual interface to track and prioritize deals. It includes contact management, deal tracking, email integration, and reporting features. Pipedrive is known for its simplicity and ease of use, making it suitable for sales-driven businesses.
Agile CRM: Agile CRM is an all-in-one customer management tool that integrates sales, marketing, and customer service functionalities. It offers contact management, lead scoring, email campaigns, social media integration, and helpdesk support. Agile CRM is a comprehensive solution for small businesses seeking to streamline customer management processes.
When choosing a customer management tool, small businesses should consider factors like features, usability, scalability, pricing, and integration capabilities. It's important to select a tool that aligns with the specific needs and goals of the business while allowing room for growth and expansion.
Faq
1. What is the best CRM for SME?
Selecting the most suitable CRM for small and medium-sized enterprises (SMEs) depends on their unique business requirements. While there is no universally recognized "best" CRM, several popular options for SMEs are HubSpot CRM, Zoho CRM, and Salesforce Essentials. To determine the ideal CRM, businesses should evaluate factors such as features, pricing, and scalability. This assessment enables SMEs to choose a CRM solution that aligns with their specific needs and supports their customer relationship management goals effectively.
2. What is CRM for small business?
CRM (Customer Relationship Management) for small businesses involves the use of software and strategies to effectively manage and cultivate customer relationships. It entails leveraging technology tools to consolidate customer data, track interactions, automate processes, and enhance customer service. The ultimate aim is to drive customer engagement, increase sales, and facilitate business growth.
3. What are CRM tools for customer service?
CRM tools for customer service are technology solutions that assist businesses in managing and improving their customer service interactions. These tools commonly offer features such as ticket management, case tracking, knowledge bases, customer portals, and communication channels. They enable efficient and effective customer support, ensuring prompt resolution of inquiries and issues.
Author: Firms Finder
Sep 26 2023