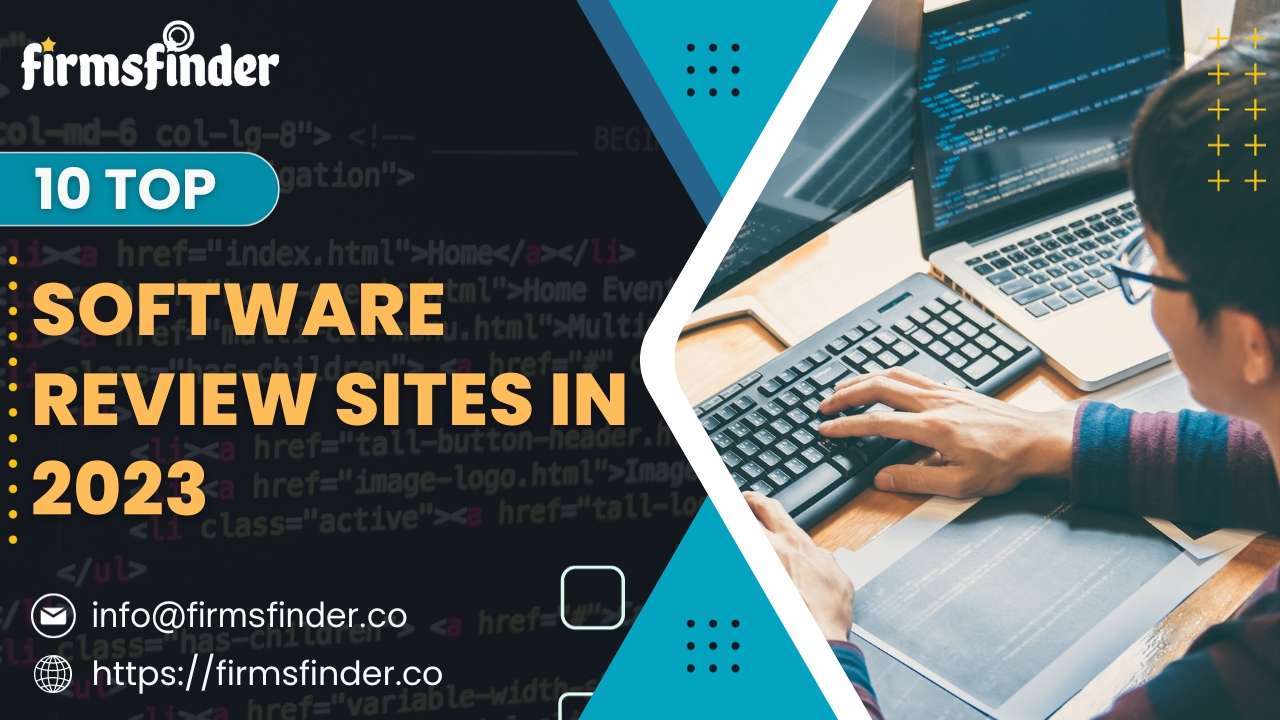 10 Top Software Review Sites in 2023
In today's fast-paced digital landscape, the demand for reliable software reviews is greater than ever. Whether you're a business professional looking for the most up-to-date productivity tools or an individual looking for trusted cybersecurity software, having access to trustworthy reviews can be a game changer, saving you time, money, and possible issues. 
The 10 Top Software Review Sites in 2023
1.
 Capterra
Capterra is a trustworthy and comprehensive software review platform. It provides comprehensive evaluations and user reviews across a wide range of software categories, making it an invaluable resource for businesses looking for software solutions. Capterra gives detailed insights and user feedback to enhance your decision-making process, whether you're looking for project management software or customer relationship management (CRM) products.
2.
G2 Crowd
G2 Crowd is another well-known software evaluation company. What distinguishes G2 Crowd is its commitment to genuine user reviews, which makes it a valuable resource for both businesses and individuals. It provides a large library of reviews on various software programmers, providing you with a comprehensive insight of customer experiences and satisfaction levels.
3.
TechRadar
TechRadar is a dynamic technology hub that covers a wide range of technology-related topics, including in-depth software company reviews and suggestions. TechRadar delivers trustworthy insights into the newest software trends, allowing you to stay ahead in the digital game, thanks to its team of specialists who are always assessing software solutions.
4.
PCMag
In the field of technology journalism, PCMag is a well-known brand. Apart from expert software reviews, it also covers hardware and technology goods in depth. PCMag's comprehensive analysis and evaluations make it a comprehensive tech reference that may help you make smart software decisions.
5.
Software Advice
Software Advice is a company that specializes in software suggestions and reviews for businesses of all sizes. Software Advice provides important insights into software solutions across numerous industries, whether you're a startup or an enterprise-level organization. Their knowledge of linking organizations with the appropriate software is a valuable asset.
6.
TrustRadius
TrustRadius is devoted to comprehensive, crowd-sourced B2B  reviews. By offering precise data and real-time customer input, its technology enables organisations to make informed decisions. Because TrustRadius focuses on business software solutions, you may rely on their analyses for your company's needs.
7.
CNET
CNET, a well-known name in the computer business, is known for its in-depth software evaluations, helpful tips, and up-to-date tech news. CNET's wide coverage has you covered whether you're looking for software suggestions or keeping up with the newest tech trends.
8.
Tom's Guide
Your go-to resource for knowledgeable software reviews and purchasing guidance is Tom's Guide. Tom's Guide offers informative evaluations of anything from software programmes to gadgets to assist you in making wise judgements. For IT fans, their in-depth reviews are an invaluable resource.
9.
SoftwareInsider
SoftwareInsider provides a forum for in-depth product comparisons and user-generated software evaluations. It's a great tool for anybody looking for user-based insights regarding different software solutions. The community-driven methodology guarantees a wide diversity of viewpoints.
10.
GetApp
GetApp focuses on offering user evaluations and professional analysis of a variety of commercial software solutions. GetApp provides helpful information to help you with your software selection process, whether you're interested in CRM systems, accounting solutions, or marketing software.
These Top 10 Software Review Sites in 2023 provide a wealth of knowledge and insights that can significantly streamline your software selection process. These platforms cover all the bases, from user reviews to expert evaluations, guaranteeing that you have access to the most accurate and recent information when selecting software solutions for your particular needs.
 Conclusion
It is critical in today's digital environment to keep up with the most recent software trends and make wise software decisions. These software review websites can be your dependable partners on your software discovery trip, whether you're an individual looking for the best software for personal use or a company professional looking for solutions to increase productivity. Make note of them, investigate what they have to offer, and decide according to your preferences and needs for software.
FAQs
Q1. Are these reviews free to access?
Yes, all the mentioned websites offer free access to their software reviews.
Q2. Can I trust user reviews?
User reviews provide valuable insights, but it's essential to consider multiple sources before making a decision.
Q3.  Are there any alternatives to these websites?
While these are among the best, you can also explore niche-specific review sites for specialized software categories.
Author: Firms Finder
Sep 26 2023